Wood Burning Stove Advice
Installation Process

The process of getting a woodburning stove installed at your home is normally fairly straightforward.

Step 1.

Arrange a free consultation. Use our contact form. We will visit your home and discuss your requirements. We will survey the proposed location and give advice about any alterations needed to the fireplace or room. If you need a fireplace building then we will work out the proportions and discuss the route of the flue

Step 2.

Receive quotation. We will send you a fully itemised quotation with all items costed and any assumptions highlighted. If you then wish to go ahead, we will finalise any details and arrange a start date.

Step 3.

Installation. The installation of a log burner will take between one and five days depending on the amount of work involved. We will arrange scaffolding if needed and GasSafe termination of any gas pipes. If your fireplace is all ready to install into then it will be a one day job. If we are building a chimney breast and fitting a twin-wall flue system then it can be up to five days. We will demo the stove with you and make sure you are happy with how everything works. Remember to order your firewood!
General

What areas around Bristol do you cover?

We cover a wide area in the South West including Bristol, Bath, South Wales, Clevedon and Portishead. We have taken commissions to install as far away as London, Liverpool and Oxford so please get in touch if in doubt.

What aspects of the job do you undertake?

We are happy to complete as much or as little as you need, from building work through to stove supply and installation, hearth supply and fireplace surround fitting.
Stoves

What is EcoDesign?

EcoDesign is the latest ultra-efficient burning technology used by modern stoves. Read further information here

Do I need a multi-fuel stove?

That depends on whether you ever intend to burn smokeless solid fuel (e.g anthracite or coke) or just wood. All stoves can burn wood but multi-fuel stoves can also burn appropriate solid fuel such as coke. Several stoves can be fitted with a multi-fuel 'kit' so initially the woodburning only model can be purchased and then upgraded at a later date. A woodburning only model usually burns wood more effectively than a similar multi-fuel model. Coal is being phased out as it is an extremely dirty fuel and our advice is to go for a dedicated woodburner.

What size wood burner should I get?

There is a rule-of-thumb guide which takes into account only the volume of the room. In metres, length x height x width / 12 = approximate kW of wood burner for that room. But there are many other factors which should influence the decision. This is why you should use a registered installer to help you assess your requirements and guide you to the right model of stove.

I've just had my stove installed and it's giving off a burning smell when I use it. Is it dangerous?

Your installer should have advised you that the first few times a stove is heated, the new paint on it can give off fumes as it cures. Usually this lasts no more than 2-3 firings. If it persists then contact your installer and ask them to investigate.

What size flue does a wood burning stove use?

If the stove is not DEFRA approved then it must use at least a 150mm or 6″ flue. A DEFRA approved stove can use a 125mm or 5″ flue. If you are only going to use smokeless fuel and your stove has a 5″ flue then the flue in the chimney can be 5″.

Should I get a convector or radiant stove?

A convector stove typically has special side panels that allow air to circulate more efficiently around the room. This works especially well in larger rooms with more air to heat. Due to the gap between the panels and the stove body, the sides of the stove are slightly cooler than a radiant stove. A radiant stove emits heat from all sides although some radiant stoves have heat shields to the rear and underneath to allow them to be placed closer to walls and on floor plates.

Will installing a stove cut down on draughts?

Yes! When the stove is installed, the original chimney/flue will be closed off using a register plate. When the stove is not in use and the door is closed, to all intents and purposes this major source of draughts in a room will be stopped. When the stove is in use, it will be drawing a much lesser amount of air than an open fire would.

My stove doesn't light well and smoke often comes out into the room

There could be several reasons for this, during winter the most common reason is that you are not getting the flue hot enough before closing the door. Use very dry and well chopped kindling. Firelighters are better than paper and leave the door ajar until the kindling is all burning well. This will help to push the cold air out of the flue and establish a good draw. If you still have problems then it is advised to arrange a visit from a HETAS engineer or a chimney sweep to examine the flue.
Fireplaces

I have a fireplace with an old gas fire. Can it be easily removed so that a wood burner can be installed?

Yes! We often remove period fireplaces and replace with a fantastic woodburner installation. If you have a gas fire you will need to get a Gas Safe registered heating engineer to disconnect the gas supply first if it is still live. We will carry out all aspects of restoration and rebuilding ready for the stove to be installed, such as acid-washing brick work, re-pointing, rendering or boarding. The choice depends on you preferred finish.

I would like a natural stone surround, can you do this?

Yes, we often fit stone fireplaces (limestone, marble, slate, travertine etc) for our customers. We also make bespoke slate fireplace surrounds which provide a really unique way to finish off a fireplace.

I think my fireplace is too narrow to fit a wood burner. What are my options?

A stove should have reasonable clearance to each side. Most manufacturers recommend around 150mm as a guide but we will assess each situation individually. We will help you determine which stove models could fit. Fireplaces can usually be widened if needed.

Can I keep my wooden surround if I have the rest of the fireplace removed?

It depends upon the stove installed. A stove will have recommended clearances to combustible materials and we can help you determine if your surround can be kept. If needed, a heat shield can be used to protect a surround. Alternatively we can make you a surround in slate, including a shelf. This can be a nice 'upgrade' to your existing fireplace.

What are my options regarding the hearth?

You need a reasonably sized hearth to sit the wood burner on. There needs to be at least 225mm of clearance from the front of the stove to the edge of the hearth. The hearth needs to be higher than the surrounding floor or clearly marked by a perimeter such as a rail. Hearths can be made of many materials such as slate, stone, granite, brick or tempered glass. We make slate hearths in-house and can provide samples on request.
Chimneys

I don't have a chimney, can I get a wood burner?

Yes you can. By using a twin-wall flue system, a wood burner can be safely installed into a building with no existing chimney or masonry flue. This is especially useful for houses where the downstairs chimney breast has been removed but the upper chimney system is still intact. If the intended stove location has no chimney system at all then the twin-wall flue can either go up through the ceilings and floors then out through the roof or it can go out through an external wall and up the side of the building. We can supply flues in several powder-coated colours so it doesn't have to be plain steel.

My chimney is leaking smoke into the house, what can I do?

If you have a woodburning stove then we can line your chimney with a solid fuel grade liner. If you have an open fire then the chimney can be lined. This would normally need to be at least 8″ in diameter. Note, Heart no longer fits open fires due in part to the terrible efficiency of an open fire. We would advise you to upgrade to a wood burning stove. We can carry out all aspects of building work to recondition your fireplace as this can also be a source of leaks.
Fuel

What can I burn in my wood burning stove?

Always use the best quality firewood possible. The HETAS approved scheme that firewood vendors need to be signed up to is called 'Woodsure'.

Woodsure Ltd is the Defra appointed Certification Body to administer the Ready to Burn Scheme. The scheme is supported by Industry representatives, including large producers of pre-packed woodfuel who have committed to a scheme that will clearly identify the wood that is ready to burn at the point of sale.

Look out for the 'Ready to Burn' logo wherever you buy your firewood from.

Kiln-dried firewood is always the best wood to burn, especially in the new generation of EcoDesign high efficiency woodburners.

What moisture content is acceptable?

The generally accepted maximum moisture content is 20% but we think this is far too high. Kiln dried firewood is as low as 8% and we would advise not burning wood that has a moisture content higher than 15%
Maintenance

How often should my stove be serviced ?

As an absolute minimum, your stove's chimney should be swept once a year. Think of the chimney as the engine of your stove, it needs to be kept as clean as possible. As a chimney becomes clogged up with soot, it's ability to create a good draught reduces. This in turn makes the stove work less efficiently = more soot = burning through more logs. If you use your stove every day during the winter then it is recommended to have a mid-season sweep in order to keep the chimney in the best working order.

A poorly maintained stove and chimney is one of the main causes of excessive emissions

Stove servicing should be carried out regularly and your chimney sweep can give you advice on this. A poorly serviced stove will also produce more emissions and burn more firewood.

How do I find a chimney sweep?

If you go onto the HETAS website you can search for a sweep in your area by putting in your postcode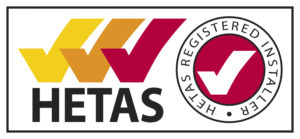 Heart Woodburners
Arcon B / Arcon A3
Bicknells Yard
Merstham Road
Bristol
BS2 9TQ