Slate Hearth Supply in Bristol
Please note: Due to an unprecedented demand for pellet boiler and woodburner installations, we are currently not able to offer our hearth fitting service.
We can supply (and fit) beautiful slate hearths in Bristol and surrounding areas – for your woodburning stove or fireplace installation . Our busy workshop in Bristol is able to cut and shape riven slate to your requirements – from simple 2-piece hearths to teardrop corner hearths and more complicated shapes. We can ship via courier if required.
Simply give us a call or use our contact page and we can discuss your requirements or you are more than welcome to drop in to our workshop in St Werburghs, Bristol. Please call before hand just to make sure someone is there to meet you
Hearth Design
We can produce your hearth from your own measurements or for more complicated shapes we would require a template. Any template should be in a firm material such as hardboard or cement board. Cardboard is not really suitable as it can bend and warp.
If you would like us to template your hearth and also fit it then we offer this service as well.
We can also supply slate slips for stone fireplace framing.
Have a look at our Pinterest boards for inspiration
Why slate?
Slate has been used as a fireplace stone for centuries. It is a durable product that ages well with the fireplace. Slate is a relatively soft stone compared to granite which actually makes it a better product for a woodburning stove. One of the problems with hard stone like granite is that some woodburning stove feet will 'skid' on the hard surface whereas with slate the feet can grip because the surface is softer. We have known some woodburners to actually move across a granite hearth all by themselves as they heat up and cool down! We tend not to recommend granite hearths for this reason.
Our slate is riven (matt or cleft) but very flat and an ideal level surface for your woodburner. We can polish (or hone) the surface should you prefer this finish. When honed the surface takes on an amazing marbled pattern, showing off the beautiful colours within the stone. The colour of our slate varies from a dark to mid grey occasionally with blue/green tones. If you have a particular requirement or even want to choose your piece of slate then please get in touch.
Slab Supply
If you are in the woodburner, fireplace or building trade, get in touch to find out about our installer trade discounts.
We can also supply 'raw' slabs of slate in several standard sizes (such as for laying a patio or paving) but we can also cut bespoke sizes as required. A popular use of our slate is for decking of paths due to the natural non-slip nature of riven slate. We can also make wall coping stones, window cills, wall caps and door thresholds.
Key Facts
Calibrated thickness : 25mm
Colour: dark grey with blue/green tones
Surface: Smooth riven but we can polish if required (honed)
Edges: Bevelled to your specification (pencil, radius, square bevel, half bullnose)
Recommended sealer: LTP Mattstone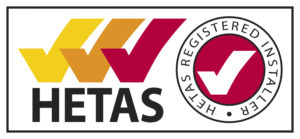 Heart Woodburners
Arcon B / Arcon A3
Bicknells Yard
Merstham Road
Bristol
BS2 9TQ