Oak Beams and Mantels
Please note: Due to an unprecedented demand for pellet boiler and woodburner installations, we are currently not fitting beams.
If you are looking to add a mantel shelf or beam to your fireplace then an oak beam is a great choice.
The oak beams and mantels we supply are made in Bristol and come in a variety of styles from square to wainey edge. We can use oils and waxes to really bring out the colours and grain patterns in the timber. The standard length is 1250mm
We offer a fitting service if you are unsure on fitting yourself. The oak beams are quite heavy and will require two people to fit in position.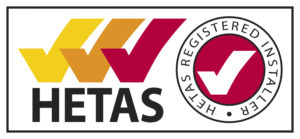 Heart Woodburners
Arcon B / Arcon A3
Bicknells Yard
Merstham Road
Bristol
BS2 9TQ