About Us
Heart Bristol Woodburners
Who are we?
Heart is an independent wood heating specialist based in Montpelier and St Werburghs, Bristol. We are HETAS and MCS Accredited and all our work is certified and signed off by our heating engineers. We are also a member of the Renewable Energy Consumer Code and Which? Trusted Trader scheme. We serve a wide area around Bristol and Bath, north into Gloucestershire, Chepstow area and south into Somerset.
What do we do?
We supply and install a selective range of wood burning and multi-fuel stoves including EcoDesign Ready models. We also carry out all the building work required to build, convert, update or renovate fireplaces and chimneys.
We also design, implement and service whole heating systems based around pellet (biomass) or log burning boiler stoves. You may be looking to replace an existing oil or LPG boiler and a pellet boiler is a perfect, fully automated, carbon neutral alternative. Often this can be a simple 1 – 2 day job with minimal disruption to your house. Pellet boilers can run off both vented and unvented (pressurised) hot water cylinders.
Please note, the Government has recently made the supply and installation of wood-fuelled boiler systems zero VAT rated which saves you even more money.
You may also be eligible for a £5000 government grant to help with the cost of installation a biomass heating system. You must be in a rural location, not on mains gas and have an up to date EPC showing that you don't need loft or cavity insulation. We are MCS Certified meaning that we can access the Government grant for you.
We install system chimneys (twin-wall flue) if you don't have a fireplace.
We supply slate hearths which we make at our workshop in Bristol. Also, if you are looking for an oak beam in Bristol then we supply these too.
---
What else do we do?
We provide advice and consultation on flue design for customers needing a specialist installation such as for an insert stove or insulated twin-wall flue systems.
We also provide service and maintenance for pellet boiler systems.
What stoves do we recommend?
Several brands including Charnwood, Town and Country, Contura, Morso, Klover, Woodfire, Woodwarm, Chesneys, Stuv, Wiking, Chilli Penguin, Scan, MI-Fires and many others. Visit our stoves ideas page to see a selection of some of the brands we recommend or contact us for further information. We advise our customers not to purchase stoves via the Internet as we often see poor customer service relating to this method of purchase. Dealing with a physical shop means you can get proper advice about what can be a complicated task.
Anything else?
We carry out all of the building work required to fit your wood burning stove, including plastering, tiling and making good.
We promote the use of wood as an alternative sustainable heating fuel, and our aim is to make it more accessible to more people. We work closely with Well Seasoned Wood (www.wellseasonedwood.com) who are our recommended firewood supplier in and around Bristol.
Heart of Bristol Ltd T/A Heart Woodburners, Registered in England and Wales No. 11234412 Unit 1, Office 1, Tower Lane Business Park, Warmley, BS10 8XT
VAT No: 291703010
Correspondence address: 25 Ashley Hill, Bristol BS6 5JA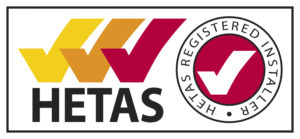 Heart Woodburners
Arcon B / Arcon A3
Bicknells Yard
Merstham Road
Bristol
BS2 9TQ