EcoDesign Stoves
EcoDesign is a Stove Industry Alliance initiative recognised by the government in Defra's Clean Air Strategy. Ecodesign stoves are the future of wood burning for ultra low emissions.
All stove sold in the UK must meet the EcoDesign standard by 2022
To achieve the EcoDesign mark the woodburning stove must meet five fundamental requirements of the Regulation (EU) 2015/1185 24/5/2015 for efficiency and emissions.
The five measures covered in the Ecodesign Ready scheme are seasonal efficiency, NOx, CO, PM (Particulate Matter) and OGCs (Organic Gaseous Compounds).
Heart Woodburners is committed to helping our customers make the most informed choice when selecting their woodburning stove. We will always recommend an EcoDesign stove and in fact nearly all the stoves we have fitted since 2018 have been EcoDesign.
Read more about EcoDesign stove on the Stove Industry Alliance website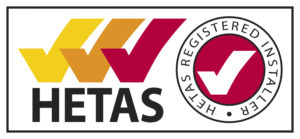 Heart Woodburners
Arcon B / Arcon A3
Bicknells Yard
Merstham Road
Bristol
BS2 9TQ